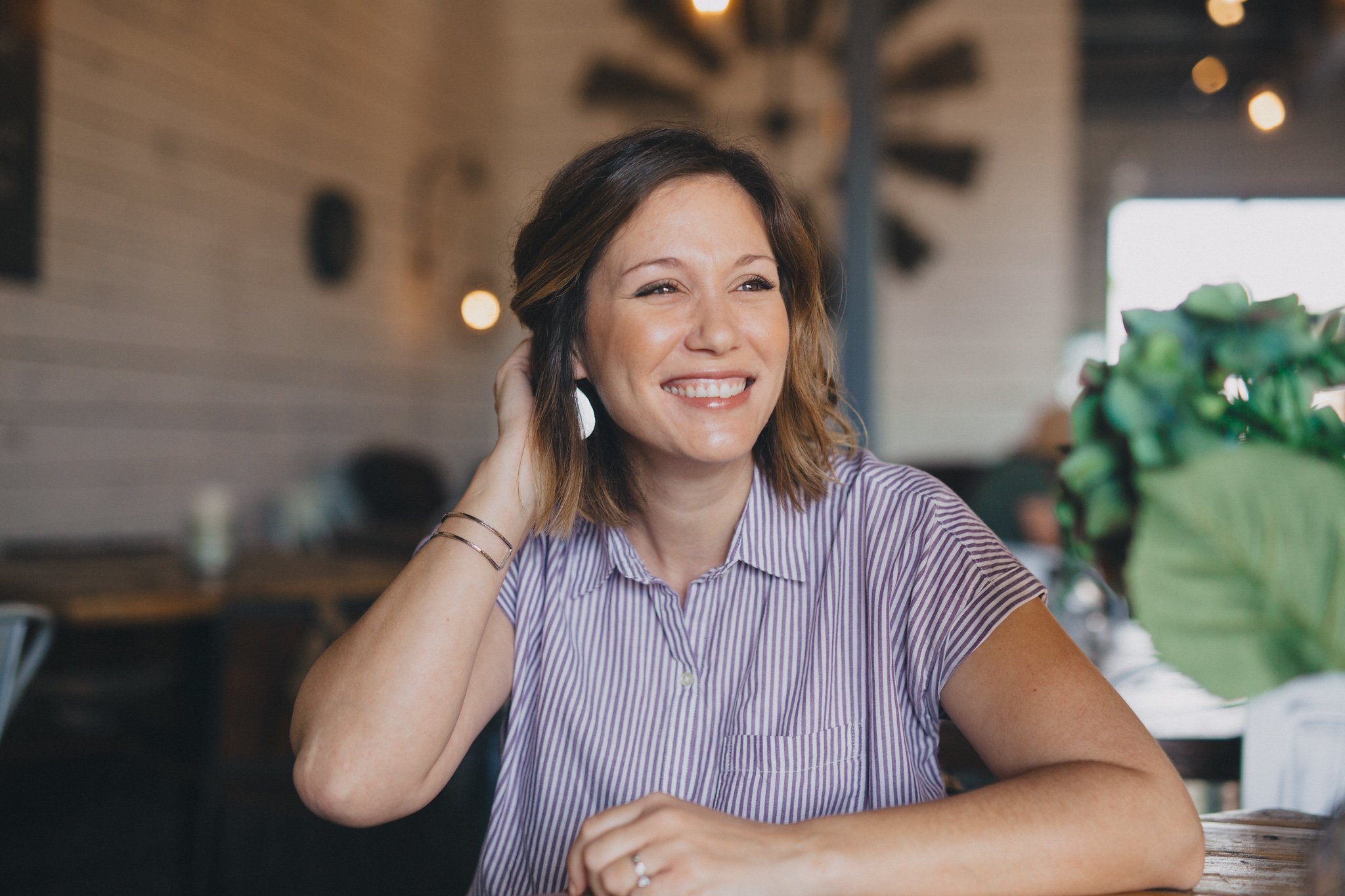 Annie Dorin, one of our incredible doulas, supporting families in their most vulnerable time following their birth and in a place of great transition. Her support is delicate and firm, loving and uplifting, providing just the right balance to each of her clients. With her support, clients are greatly nurtured, allowing them to focus on bonding with their baby. Schedule a consult today with Annie!
What services do you offer?
Postpartum Doula, Certified Lactation Counselor & Belly Binding
Where are you from?
Born in Anchorage, AK. Raised in Houston, TX

Share a bit about family.
My husband Matthew and I have been married for 13 years and together have 4 kids. 2 girls and 2 boys!

What did you do before becoming a doula?
I grew up figure skating, and after spending my childhood competing, I went through the process to become a certified figure skating coach. I coached for 6 years prior to starting our family.

What is something you are most proud of?
I am most proud of helping my children learn to cook!

What is one of your greatest joys of being a doula?
Observing the joy a mama feels as she "comes into her own" as a mother during the tender postpartum phase brings me so much joy! I find joy in protecting that space for families to just breath and "take in" their new baby/babies.

If you could travel anywhere, where would you go?
This is a tough question. As a family, we have lived in Cameroon, France, and Burkina Faso (West Africa). If I were to travel again, I would love to see New Zealand!

What is something you wish all clients would know?
That planning well, while wonderful and completely necessary, is just as important as making room to be flexible. Baby comes with their own set of unique needs, and while preparations made ahead of time will certainly be helpful, it's more about keeping loose parameters of expectation of what you hope postpartum will look like, learning to give yourself and your baby grace as they learn about their new world right along with their family!

How did you come to join Little Lilacs?
I met Stacey Ritter at the Healthy Children's Breastfeeding Training Course. I was immediately struck by her warmth and passion for families to be supported well during AND after birth.

Last question, what would be your theme song?
I have long loved the hymn "It is Well With My Soul."

Consultations are free and an important element to hiring your postpartum support. Follow the link above to easily schedule when it is best for you!